2016.05.27We held an IR conference for individual investors in Saitama
Detail

2016.05.19We updated IR Material
Detail

2016.04.26Establishing new subsidiary in Mexico
On April 25, 2016, UMC Electronics Co., Ltd. board of directors determined to establish a new subsidiary in Mexico to inaugurate manufacturing business in Lagos de Moreno, Jalisco. Mexico will be our fourth overseas production base, following our running sites in China (Hong Kong, Canton), Vietnam (Hai Duong) and Thailand (Chachoengsao).
We identified the potential in cost leadership in Mexico with one eighth of compatible average worker wage in the USA, and, we are also aware of expected increase in investments by Japanese auto makers of our strategic customers, and their concern to locally develop stronger supply chain.
Regarding the business trend mentioned above, developing our new plant in Mexico so as to drive our future vehicle mounted device business would bring us to attain sustainable growth.
2016.04.26UMC Electronics relief efforts for the 2016 Kumamoto Earthquake
UMC Electronics group would like to express our sincerest sympathy to those affected by the Kumamoto Earthquake.
To relief the earthquake victims and support disaster region reconstruction, UMC Electronics group decided to donate a total of ¥3 million through Japan Platform.
In addition, employees of UMC Electronics group started fund raising campaign.
UMC Electronics group and its employee heartily wish the earliest recovery for the region.
2016.04.19Notice of FY2015 Earnings Release Schedule
UMC Electronics plans to announce its consolidated financial results for FY2015 on Friday, May 13, 2016.
IR presentation for institutional investors and financial analysts will be held on Wednesday, May 18, 2016.
Commendations and awards
Latest Information
2016.03.22IPC Hnad Soldering World Championship
Ms.Vu Thi Xuan of manufacturing department of UMC Electronics Vietnam Ltd. won the first prize at IPC Hand Soldering Compionship held on March 16-17, 2016 in Las Vegas, Nevada, USA, competing against 9 national champions.
※IPC:Institute for Printed Circuits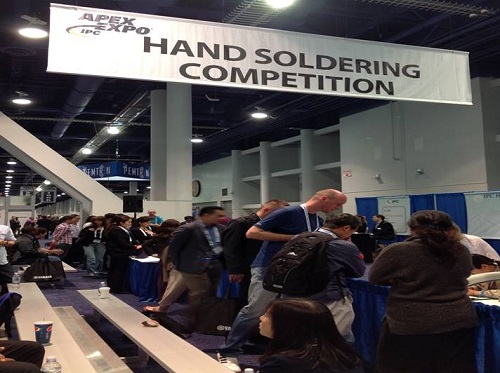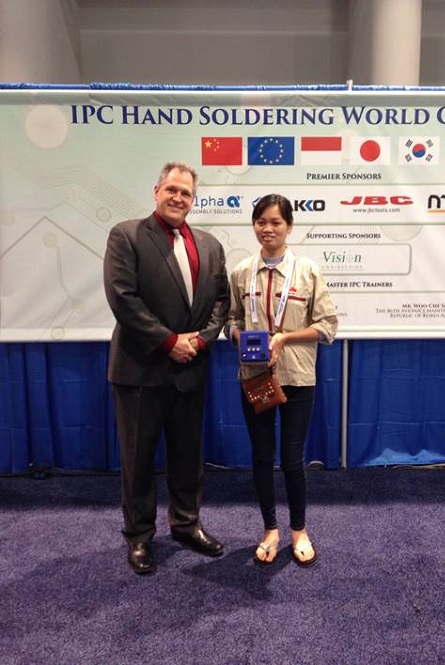 2016.03.21Environment friendly Corporate Certficate from Fuji Xerox Co., Ltd.
UMC received "Environment friendly Corporate Certficate" from Fuji Xerox Co., Ltd. by eligibility of Green Procurement Standards. Commendations and awards
2016.03.14Quality Award from Brother Industries(Vietnam) Ltd.
UMC received "2015 Quality Award 1st Prize" from Brother Industries(Vietnam) Ltd. Commendations and awards
2016.03.04Quality Excellence Award 2015
UMC received an "Quality Excellence Award 2015" from GUANGZHOU KOITO AUTOMOTIVE LAMP CO.,LTD. Commendations and awards
2016.02.27Award from Shanghai TOYODENSO Co.,Ltd.
UMC received "Award of quality improvement" and "Award of Supllier contribution 10years" from Shanghai TOYODENSO Co.,Ltd. Commendations and awards